Repair damages
Has this happened to you? You bring your car into the car wash, have it polished with the premium wash - and then you notice small damages ... From micro scratches to scratches in the aluminium rims.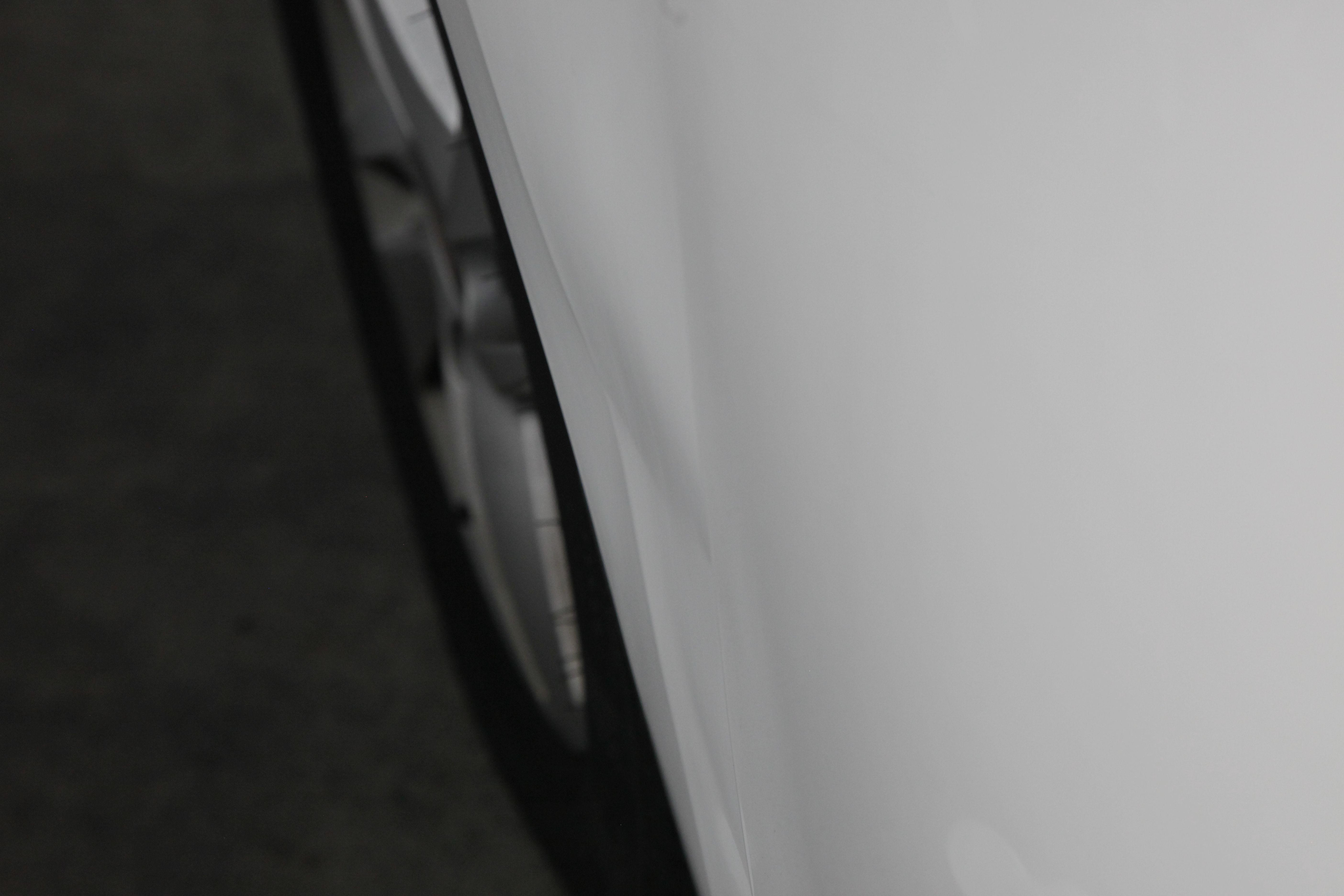 Has this happened to you?
You suddenly notice damage that you have ignored for a long time because you didn't know how to solve the problem quickly and easily:
a stone chip in the windshield
an ugly dent
a scratch on an alloy rim.
More QUIXX products
From shaped cracks to bullseyes - treat stone chips as soon as possible!
Stone chips in a windscreen can quickly become a major problem. Small stones often fall off of trucks travelling in front of your vehicle or are thrown into the air by the tyres of other road users. If they strike a windshield they can cause spalling, known as a bullseye or star-shaped cracks in the windscreen.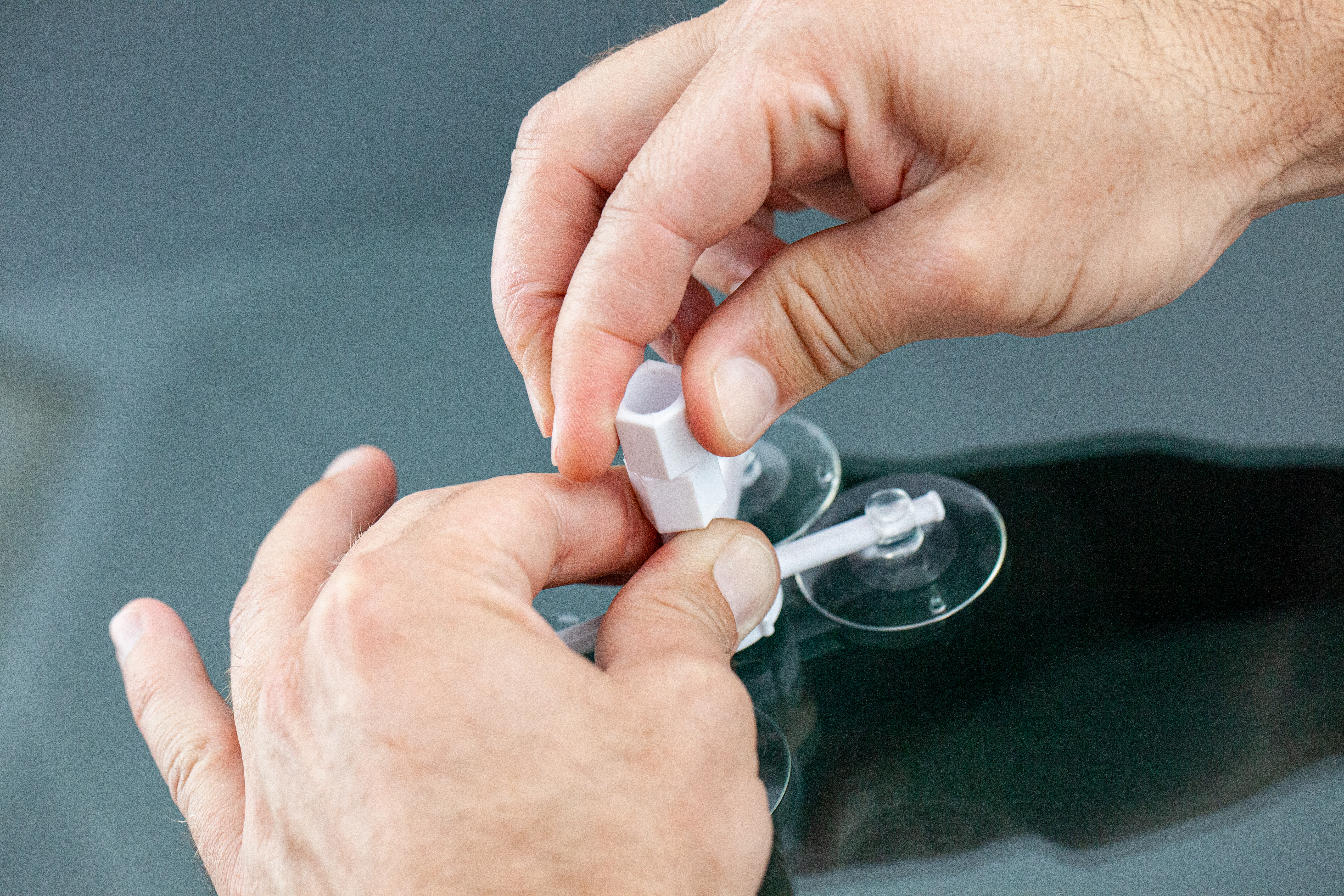 Take care!
A moment's carelessness when parking that left a large dent in the car door. A close encounter with the curb and a fat scratch in the rim. A stone striking the windshield on the motorway. You have many choices.
But beware: Even a small spalling can quickly lead to larger cracks or the failure of the entire windshield - especially during fluctuating temperatures or if the car is driven over uneven roads.
During the annual roadworthiness inspection TÜV/Dekra inspectors may fail a vehicle because of stone chips in the windshield. That's why quick remedial action is recommended. Preferably immediately after the damage occurs. Otherwise moisture can penetrate into the broken area and significantly worsen the damage.
But replacing the whole windshield can be very expensive, especially if the vehicle is not comprehensively insured. Also to be considered is the inconvenience of having no car in the time it takes for the repair as well as the cost to hire a replacement vehicle. It therefore makes sense to look at alternatives.
Ideal for this situation is the QUIXX Windshield Repair Kit; fast and easy to use even for persons with no automotive repair experience. The kit is supplied with a Step by Step Guide written by professionals, all necessary tools and a very durable repair resin (Made in Germany) enabling you to repair the damage yourself - and considerably extend the service life of your windscreen. Aluminium rims are looking good again.
Scratched or chipped alloy rims detract from the appearance of any vehicle.
Irrespective whether for:
Classic cars
Older jewels
Younger vehicles
New cars fresh from the dealer
Who wants to be told that they do not appreciate their vehicle or treat it with care!
The advantage of alloy rims is that they do not rust like steel rims. However, the combination of water and salt may have such a detrimental effect that they begin to tarnish (the solution here is to use our metal care kit). And because the metal is relatively soft it is also very vulnerable to small bumps against kerb stones, scratches or spalling of all kinds.
The good news is: Aluminium is a very forgiving material and is easier to treat than you may think. Especially when it comes to do-it-yourself repairs. You don't have to be an auto repair shop professional to restore alloy rims to their original beauty. The QUIXX Wheel Rim Repair Kit and foolproof guide makes it possible for anyone to restore the rims to their former glory in no time at all.
Before refurbishing an alloy wheel examine the damage carefully. You can't do anything about dents in the rim edge – pulling the dent out is forbidden because it changes the inner material structure of the rim. The same applies to scratches of 1mm or more in depth.
However, scratches and smaller scrapes can usually be repaired by sanding, polishing, recoating and varnishing - our QUIXX Wheel Rim Repair Kit offers everything you need for rim renovation. From the highly effective repair filler with innovative liquid aluminium, special sanding papers and a silver rim paint, which matches the colour of all conventional models, everything is included in the kit.
Detailed instructions from our QUIXX product specialists guide you through all of the necessary steps to make your rim look like it did on the first day.
TIP:
Remove the rim and place it on a workbench.
The tyres do not have to be removed. Make sure that you do not damage the rubber compound when reconditioning.
Make dents invisible.
Did you know that a fresh, dent-free paintwork increases the value of a car by several hundred euros? On the other hand, having a dent repaired in an automotive bodyshop can cost several hundred euros.
So what should I do? Become your own bodywork repair mechanic!
You don't need as much manual skill as you might think. And you don't need any special tools because they are already included in our QUIXX Dent Repair Kit.
Sounds good? Then you'd better get started. Don't get upset about the dent in your car caused by your son, your wife or even yourself!
What you need is a free hour and a place to work in. Whether in the driveway or is a spacious garage, you need nothing more than the practical tools provided in our dent repair kit. The dent repair kit even includes the hot glue gun.
In most cases the repaired dent doesn`t even need repainting. The dent is simply pulled out or it springs back to its original shape due to the pulling force.
With the dent removed you'll no longer have to put up with the condescending looks from other road users.
Tip:
Cold paint is brittle and very easily breaks off, so the repair should be carried out in a heated building or at summer temperatures.